Expand Your Market
Lead the pack with Aqurus Cloud ERP with Integrated Inventory Management and see just how much more you should be getting out of your supply chain. We provide the tools wholesale distributors need to respond to evolving industry pressures and customer needs.
Browse Our Most Popular Educational Tools That Will Help You Navigate the ERP Journey
Choose the Dropdown Selection Below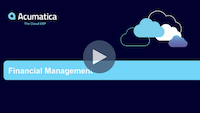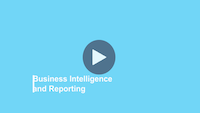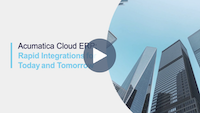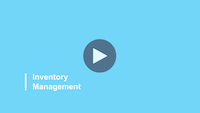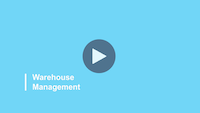 We've tripled our distribution rep agencies since we started. As we move into new markets, Acumatica gives us the confidence that we can handle the increase in transactions and growth with ease for many years.
Shivani Raval, Director of Operations
Having Acumatica in place provides us with a great degree of comfort in that we can increase the volume without having to increase the fees that we have to pay for the solution so that we can continue to grow,
Acumatica's unlimited pricing structure was a big factor. With NetSuite, we knew we would be dealing with Oracle (NetSuite's new parent) and felt its pricing would be going up, knowing how large companies operate.
Brett Davis, Operations Manager
One of the best things about Acumatica is how customizable it is, especially the user interface. I can change screens, processes and workflows. I can also create custom reports by connecting tables, combining tables and then generating a single table with all the information I need.
Taylan Sevimli, Business Development Manager
I did demos with a lot of the ERP companies, the big ones Infor and SAP. What I found with Acumatica and the partner ASI was their willingness to answer all my questions and do multiple demos. From the start, I really felt like they were here to fully support us.
I am constantly amazed with how Acumatica seems to just "work." Anything we seem to imagine the system could do, we've been able to make happen without the assistance of external modifications.
Kevin , Chief Business Development Officer
Ready to take the next step?
If you would like more information, schedule a meeting below
Book a Meeting